Adroit Is an eCommerce Digital Agency That Can Help You Increase Your Profit Margins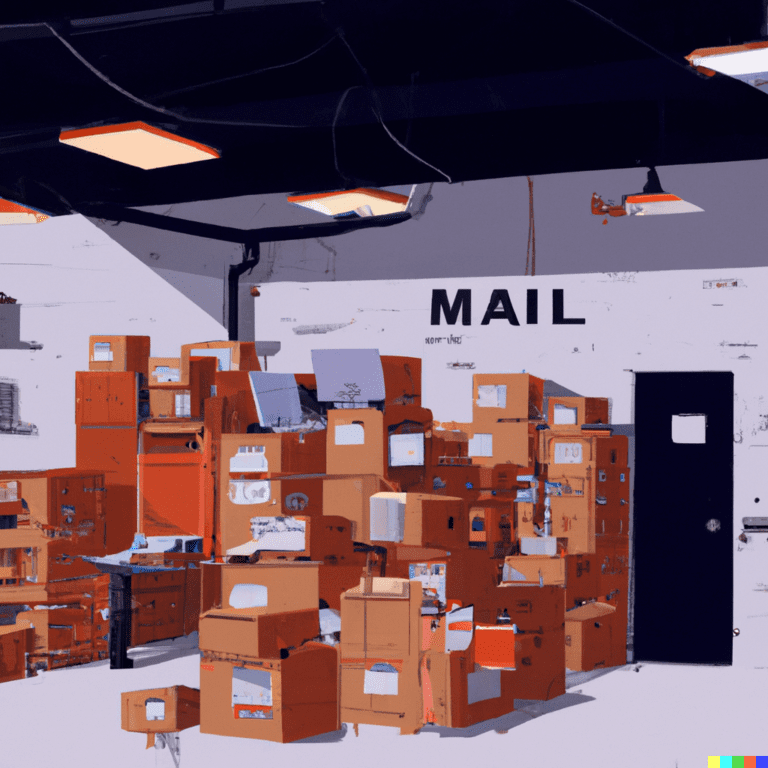 Could your eCommerce business benefit from a high-level digital marketer, but you aren't ready to hire one full-time? eCommerce digital agency Adroit is the answer!
Who Is Adroit?
Partnering with an ecommerce digital agency that directly connects your revenue to your marketing investment allows you to focus on what you do best; run your business. Adroit crafts and manages your marketing strategy, freeing you up to take the risks that make sense for your business.
Adroit creates clear marketing attribution that illustrates the profitability of channels and strategies. We work with both in-house teams and third-party agencies to ensure that our efforts align with your goals. We sift out the fluffy, vanity metrics that are time wasters, only dealing with actions and analytics that give us, and you, actionable insights about your marketing efforts.
How Can Adroit Benefit Your eCommerce Business?
We are highly-trained eCommerce digital agency that serves as a Chief Marketing Officer (CMO) alternative by understanding the margins and sales funnels of businesses. We formulate marketing targets designed to create more engagement and drive a higher conversion rate. 
The Problem Facing eCommerce Companies
eCommerce companies must deal with unique challenges if they want to grow and thrive. Three of these are:
Not enough traffic to the website
eCommerce sites need as many visitors as possible. After all, only a small number will turn into customers. The better they are at driving traffic to their sites, the more customers, and revenue, they will enjoy. 
Slim conversion rates
Only a small percentage of website visitors end up as customers. If eCommerce sites are able to increase their conversion rates, they can better monetize site visitors.
Stiff competition
Standing out from the numerous eCommerce company choices is hard. How do you set yourself above the competition? One way is by targeting niche markets. Competition in niches markets is less savage than in crowded markets. Successfully penetrating niche markets helps your company scale faster and lay the foundation for long-range success. 
Does Your eCommerce Business Need an eCommerce Digital Agency That:
Differentiates your company from its competition?
In an industry with lots of competitors, implementing a strong marketing strategy that finds more specific niches forges successful results. Doing it better, faster, cheaper, and friendlier are ways to edge out your competition.
With Adroit as your digital marketing agency, you will be privy to greater data-based information that will drive your decisions. This helps you use your resources in the most beneficial areas to garner the highest results.
No matter the product or service, our team will find a way to situate your eCommerce business as a leader to help you own your niche in the market. Our goal is to implement an organic strategy which will ultimately allow you to significantly increase profit margins.
Delivers more lead-to-customer conversions?
If you can't achieve a strong conversion optimization rate, you don't have much of a chance of building your business. Adroit has worked with eCommerce businesses just like yours to increase conversion rate optimization (CRO). Our results are quick and dramatic. We employ initiatives like:
An A/B testing plan
A/B testing helps your company pinpoint the message your audience responds to best. Testing two variables simultaneously is one of the best ways we can make sure your investment in working with us pays off. A/B testing improves your key performance indicators (KPIs) and helps define the processes that turn more leads into customers. Knowing this drives future changes in your strategy, helping you continuously improve your results. 
A powerful content creation strategy
If your search engine optimization (SEO) is faulty, you may not even get to show customers how awesome your product is because they'll never find you! When it comes to your SEO strategy, we leave nothing to chance. Everything we do for your company will be well-planned and flawlessly executed. By conducting in-depth competitor and SEO research, we create content models that reach your outlined benchmarks, empowering you to hit your goals quickly and efficiently. 
Content SEO optimization
Our deep understanding of eCommerce companies (built from real-world experience) and our diligent keyword research give us the knowledge to fully optimize every sentence of your content. Your website, blogs, and meta titles will work in harmony to build a high-performing SEO strategy. The result? A high online search ranking, more click-throughs, and more conversions.
Amplifies your paid advertisement strategy?
We understand the importance of getting your product or service in front of potential customers when they are ready to buy. Pay-per-click (PPC) advertising is an essential tool in making this happen. The pitfall, however, is that you can end up spending lots of money and reaping little return on investment (ROI) if it's not executed strategically.
Adroit team members excel at building PPC marketing strategies that complement other marketing initiatives. The result? More leads who visit your site, yielding a high-performing campaign and dramatic ROI. 
Performs ongoing testing and tweaking?
Knowing what you're successfully smashing and where you're falling short are equally important. Adroit provides detailed reporting to track successes and potential opportunities. Custom-built reports full of metrics (without the fluff) determine what is working and what needs to be improved upon. Don't worry, we'll track all of this for you, so you can concentrate on other important business initiatives. 
The Importance of Site Speed to Your eCommerce Business
Fast site speed is essential for creating a pleasing user experience for your eCommerce customer. Slow loading websites frustrate visitors, causing them to click away. Fast sites are vital in maximizing your CRO. Adroit understands this, and assists our customers by testing and addressing problems with site speed and load times. 
How Adroit Differs from the Average Ecommerce Digital Agency
Adroit is a boutique agency by design, because we understand our work is 100% about people. Our tagline is "Marketing strategy expertise with a personal touch". This mantra drives every Adroit team member's actions, every day. 
Lack of funding can result in small and mid-sized ecommerce businesses having poor access to marketing expertise. They are often stuck hiring marketing agencies that leverage inexperienced strategists to keep costs low. These low-quality marketing agencies often utilize budgets to "check boxes," instead of applying available resources in ways that generate significant revenue.
Adroit is a strategy-oriented marketing agency that draws a clear line from your marketing investment to your revenue. This gives small and mid-size ecommerce businesses the freedom to focus on what they do best. When you trust your marketing partner, you can confidently step into the future and take risks that amplify your company's success.  All without hiring any new employees. 
Are you ready to partner with an experienced ecommerce digital agency?  Contact us today to schedule a complimentary consultation.
Want to work with an awesome agency?
Call or submit a form. We'll get back to you fast.