Marketing Agency for Startups
Congratulations on stepping out into an exciting startup opportunity! The sky is the limit for you and your new venture. 
The Right Partners Are Crucial
A startup's ability to choose partners that add value and generate fast results is essential to their marketplace viability. With our vast experience in startup marketing, our commitment to our clients, and our unique service perspective, you can trust that Adroit is the best choice to be your startup marketing agency.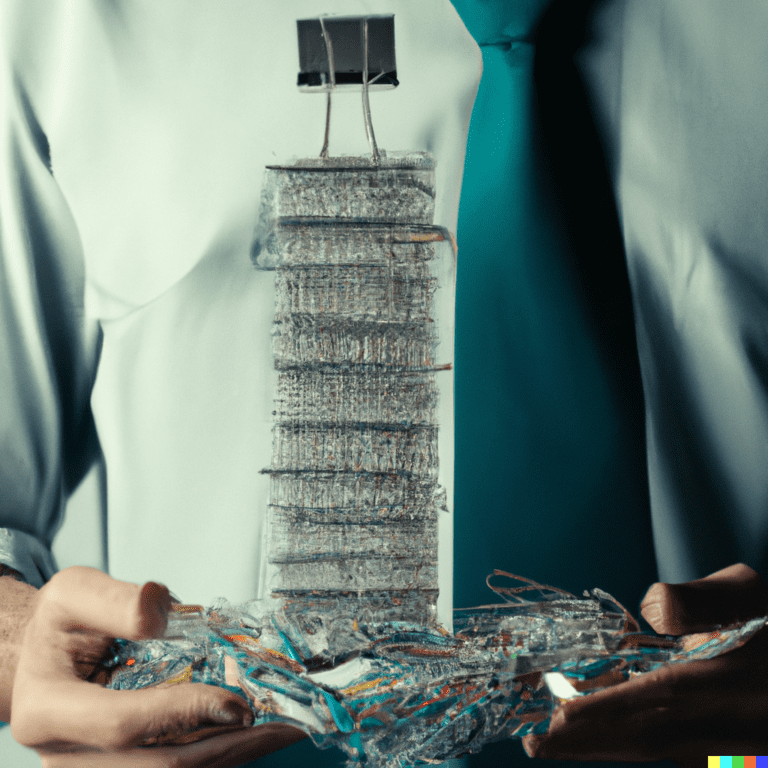 Who Is Adroit, and What Can We Do for Your Startup?
Adroit is a full-service startup marketing agency built by seasoned marketing professionals. We've helped many startups scale and succeed by providing customized marketing strategies that drive real results. 
We understand startups need to:
Operate successfully on a tight budget.

We understand the importance of staying on budget and work diligently to move the needle without overspending. 

Realize a significant return on investment (ROI) from every expenditure.

There's no room in your plans for wasted money or resources. Every question we ask, every meeting we schedule, and every move we make will be intentional, keeping your overall goals in mind. 

Scale rapidly by gaining customers.

You need customers…yesterday! Adroit's experienced team dives into your needs and creates powerful plans that speedily convert leads and move your buyers through your sales funnel. As your startup grows, Adroit thoughtfully adds to and adjusts your strategies. Our goal is to always produce positive results. 

Stay agile to take advantage of market trends.

Our eye stays on the prize AND the market environment. We help you pivot quickly to take advantage of, or guard against, a changing marketplace. Your company will never be taken by surprise with Adroit by your side. 
How Adroit Can Help Your Startup Scale and Thrive
Starting a company is A BIG DEAL. You're probably working day and night to get everything in place. With Adroit, your marketing strategy is one less thing you need to worry about.
Our team will build an actionable, strategic plan to help you convert more customers and gain market share, fast. 
Using high-value, user-focused content, Adroit executes a customized go-to-market strategy that's tailored to your business needs. These may include:
An optimized website.
Your website can make or break your startup's success. A modern, well-organized website engages your audience, leads them through the buyer's journey, and converts them into leads. With Adroit, you'll enjoy a powerful, SEO-rich, human-friendly website that showcases your company in the best light. By increasing your brand's visibility on search engines and beyond, your startup gains recognition, enjoys lots of site traffic, and begins forging profitable new relationships. 
Multichannel marketing campaigns.
Our exciting campaigns get you in front of your intended audience and make a great first impression. Adroit creates customized campaigns to ensure each one functions well on the marketing channel it's implemented. No cookie-cutter marketing campaigns here!
Powerful SEO strategy.
Potential customers who use a search engine can be led directly to your startup if you employ the right SEO strategy. Our SEO methodology uses data-driven research to align our efforts with your goals. We hit and exceed the mark so your startup ranks at the top of the search results, helping you beat the competition and scale fast. 
A thorough review of analytics.
Once your marketing strategy is in place, Adroit doesn't consider our work done. We want to make sure your startup marketing strategy delivers what we've promised! Adroit takes the results of your marketing campaigns and provides detailed reports to track successes and identify improvement opportunities. Our custom reports are chock-full of metrics and explanations, always related back to your specific goals.
Market Research Is Vital for Your Marketing Strategy
Adroit helps you succeed by putting in the work on the front end. We do a deep dive into your industry, collecting information and data from various sources. Doing this helps us know how to build a precise marketing campaign that will boost your startup's brand and drive revenue. 
Our research includes:
Keyword research.
An SEO initiative won't be effective unless you know the right keywords. Nailing the natural words and phrases your buyers use in their searches is our specialty. Once these are pinpointed, your content will help your business rank at the top of search results and increase your brand's visibility 
Advertising research.
The last thing we want our customers to do is waste money on ineffective ad campaigns. That's why Adroit does extensive research on advertising opportunities available to your startup. By understanding their reach and audience, we are better able to make recommendations and take actions that move your revenue's needle. 
Competitor research.
No matter which industry you're starting a business in you're going to have competition. Adroit digs into your competitor's company structures, product offerings, expertise, website, branding, and social media reach. By understanding your competition, you can edge them out and stay ahead of them via strategic planning. 
Buyer research.
You must understand your buyer and their pain points, or your marketing message will miss the mark. With focus groups, Adroit enables your startup to identify customer pain points, issues they have with competitors, and other priceless intel you can use to craft the most impactful marketing possible. 
Adroit also handles more complex product marketing tasks that most agencies can't do:
Pricing research

. We gather information on competitor pricing as well as pinpoint what the market will bear. 

Sales forecasting.

Accurately assessing how much money is coming in over the next few months is essential for planning your scaling strategy. Adroit will examine your sales opportunities and generate a detailed, accurate forecasting report that can be the building block for your startup's game plan. 

Setting Customer Acquisition Cost (CAC) benchmarks.

Having a starting point of what it costs to acquire a customer helps companies make decisions about marketing, pricing, and future strategy. Adroit is experienced at setting these benchmarks, so you can use them to scale your business effectively. 
Creating a Brand Story for Your Startup
Building a brand from scratch takes effort. We can handle your branding, so you can focus on other important facets of your startup business. 
Adroit can handle:
Brand Story.
Using your story, your product's offering, and your vision for your company, Adroit weaves together an authentic branding messaging that showcases your company's mission and personality. Your branding story is an important element in your customers' decision to do business with you instead of your competitor. 
Value Propositions.
Why does your company exist and what does it stand for? What makes your company unique? By thoughtfully answering these questions, Adroit will build an authentic brand that focuses on why your company is different and better. 
Cohesive Brand Style Guide.
When you do the heavy lifting on the front end, it saves you from future problems. Clear branding requirements and guidelines keep your brand pure and maintain its strength and relevance. This makes it more memorable and sustainable. 
How Is Adroit Different From (and Superior to) Your Average Startup Marketing Agency?
We are in a unique position to understand where you are in your business journey. We've worked with many startups, and we know what you face. 
Lack of funding can result in startups having little or no access to marketing expertise. Because of this, they get stuck working with marketing agencies that employ inexperienced strategists to keep costs low. 
This is NOT the way we do business at Adroit.
Our tagline is "Marketing strategy expertise with a personal touch." Each member of Adroit's team keeps this goal in mind every day. 
Adroit is a strategy-oriented marketing agency that draws a clear line from your marketing investment to your revenue. This gives startups the freedom to focus on other parts of their business. As your marketing partner, Adroit will empower you to take risks that amplify your company's success. 
Start Scaling Your Startup… Get Started with Adroit
Are you ready to work with an experienced marketing agency? We're ready to work with you. Adroit will customize your go-to-market strategies through data-driven information and market research. We'll design your branding story, optimize your content, and track it all, so you have important key metrics at your fingertips.
Trust Adroit to function as your in-house marketing team. We'll help you scale your startup quickly and effectively. 
Reach out today for a complimentary consultation. 
Want to work with an awesome agency?
Call or submit a form. We'll get back to you fast.